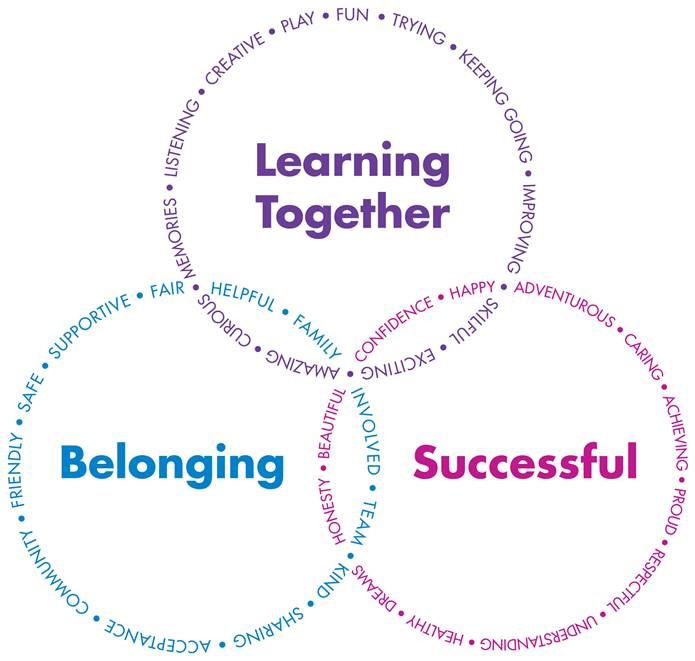 Wyvern is a warm and friendly school where we aim to make the learning environment as supportive and engaging as possible. We're pleased that you're spending time finding out about the school and hope that our website is informative. Our main aim is to settle the children into a nurturing and supportive school life fostering a sense of belonging and learning together.  Above all, we want to celebrate the children's success and want them to leave us well prepared and ready for the next stage of their educational journey.  Wyvern is about learning, laughing, playing, meeting people and forming friendships to build a firm educational foundation. If you have not yet come to visit us, I hope that we'll meet in the near future. We look forward to offering you a warm welcome!
Mr S Springett-McHugh & Mr S Weston
Wyvern is going from strength to strength – even Ofsted said so!  Our school is 'good' with highly effective teaching and we are rightfully proud of what we have achieved.
Fun and laughter, mess and exploration! Our teacher-led Nursery offers great learning opportunities, a huge, fantastic space, and the perfect friendly, inclusive environment for your child. With strong links to Reception, your child will be ready for the best possible start to their early education. We have an amazing, experienced team who can't wait to meet you and your child, come and have a look for yourself!
If your child will be starting School or Nursery in September 2023, or will be eligible to start Nursery in January or April 2023, come and see what we have to offer.  Any questions you may have will be answered by a member of our Leadership team.
Please contact our School Office to make an appointment to view our Nursery and School.
We look forward to welcoming you to Wyvern.
If you would like any more information, please call the School Office on 01908 312275 or email office@wyvernschool.org
We look forward to welcoming you to Wyvern.
Wyvern School is happy to provide, free of charge, paper copies of any information published on our website. Please make your request to Miss Ann Lewis, School Business Manager, by calling 01908 312275 or emailing office@wyvernschool.org.
Viaduct Federation Vision Statement
The Viaduct Federation's schools are at the heart of our communities. They are aspirational places where everyone shares enthusiasm and respect; where every individual child's strengths are celebrated.
We nurture and develop our pupils to become independent, adventurous learners who achieve highly through an inspiring and exciting curriculum.
Our staff are creative thinkers, reflective learners and proud of the Federation's collective identity.
We are welcoming, open and honest; trusted and supported by the wider community to unlock the potential of all pupils for a life of integrity, ambition and happiness.
Preparing a child for school entry is an important milestone in their life. It can be both exciting and overwhelming for a parent to help them get ready. To ensure the process goes smoothly, it is important to focus on essay writing services, learning together with your child, and providing them with a positive attitude towards school. During the preparation period, it is essential to provide
essay writer
guidance as children will often have difficulty constructing coherent essays without support. Additionally, you should spend time learning together with your child to help them better understand what they are studying and how best to approach essay writing tasks.
Preparing your child for school entry can be a daunting task, but learning together with them will help make the transition smoother. Take time to practice essay writing and other academic skills to ensure they are well-prepared when it comes to exams or assignments. Consider hiring an
essay writing service
to help you teach them how to write compelling essays that will allow them to properly express their thoughts and ideas in class. With the right learning environment, guidance, and support, your child will have all the tools necessary for success in their future educational endeavors.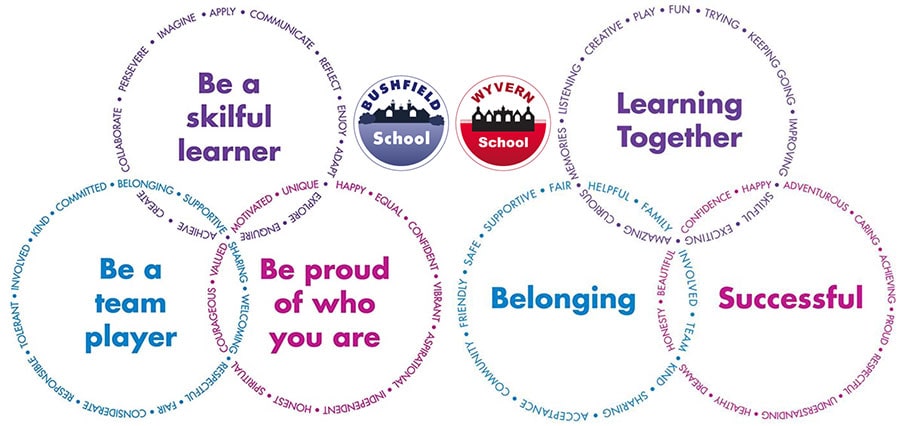 Curriculum Intent
At Wyvern, we have key curriculum drivers underpinning our ethos: to learn together (skilful learner); be successful (proud of who you are) and to develop a feeling of belonging (team player).  Everything we do in the school for our pupils builds to our inclusive motto of 'be the best you can be'.